Our Christian Values
Following consultation of parents, staff, governors and children the student council chose these six values as those which best describe the nature of our school. We regularly refer to these values as part of our work and approach in school and see them acted out on a daily basis.
Koinonia: As a small school we feel this value embodies us well. Older children look after younger children around school and especially at playtime. Members of the student council are voted on by their peers and are actively involved in the running of our school.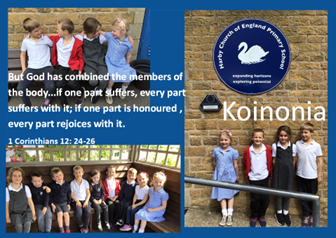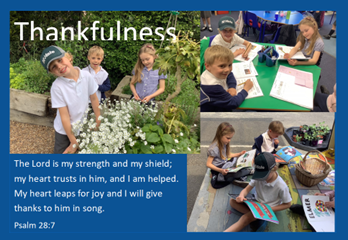 Thankfulness: Thankfulness is more than just being polite around school. It is recognising that God is at the centre of all that we do. Our children choose and lead the songs we sing in Worship and lead Grace before mealtimes. Our Peace garden provides a place for us to praise God in our own time and offer individual prayers to him.
.Endurance: We recognise that sometimes life is difficult and painful, and that it is important not to give up in the face of adversity. It is the journey, not the end result that is important.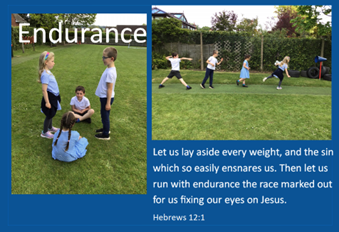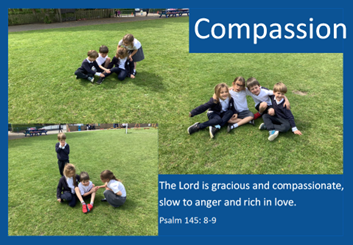 Compassion: At Harby we feel it is important to show each other care and respect. We welcome new members into our school family and ensure they are well looked after. We support each other through difficult times and celebrate each others achievements. Each year we hold a number of fundraising events on issues that are important to us and are developing links with our Primary Schools in Leicester (Linking Schools Project).
Friendship: We recognise the importance of friendship in our lives - true friendship allows each person to grow and ensures the uniqueness of each individual is celebrated. Knowing that God is our friend is at the heart of our Christian belief.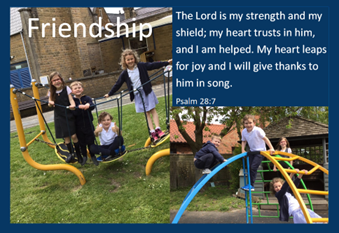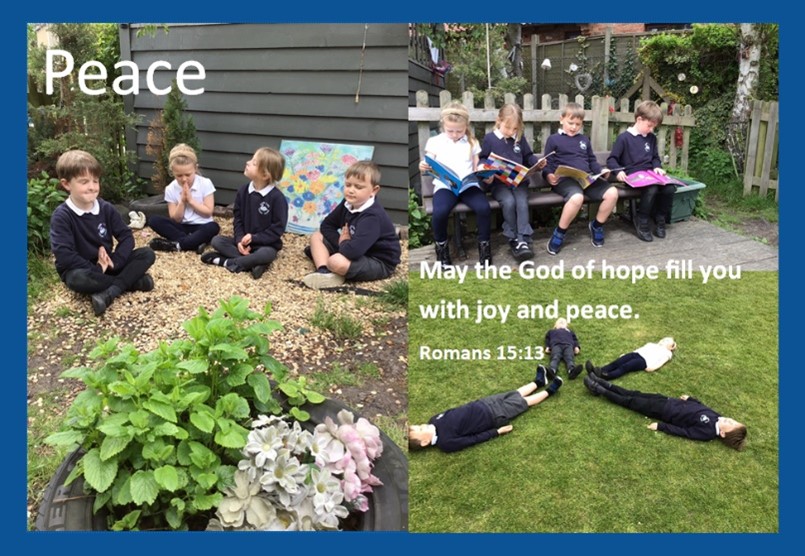 Peace: Peace is important to us, as it allows us time to reflect and creates a state of well being. We aim to lead each other with wisdom, understanding and justice. Our Peace garden allows us to meet with God and accept his blessings.